Thesis - Bandi Christian Pre-school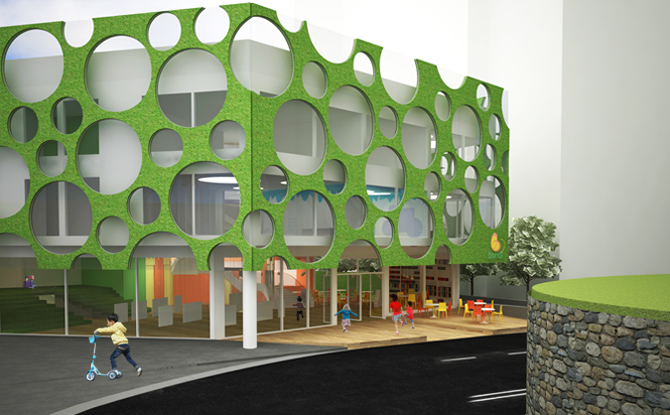 Bandi-Christian pre-school is a place where I taught children English as a part time during my summer vacation. For an educational purpose, the building left much to be desired. Few to mention are classrooms where lack in daylights, small rooms feeling closed and packed, inconvenient circulation and dangerously tiny and tall stair rise for children age from 4-6 year olds.
Study shows that children in preschool from ages 4-6 have the most potential to learn and adapt new skills. In these early stages of learning, children are capable of absorbing a lot of information. Study of heights, proportions and color effects, strongly felt the need of upgrading the school environment to a place where everyone - children, teacher and parents- would love to study and hang around.
Bandi Christian Pre-School
School of Visual Arts, Thesis 2012